Keynote Presentations

What are today's primary challenges as seen by our software quality and testing leaders? What will the future hold for software development and testing?
Join three recognized authors and leaders as they look at the challenges surrounding quality software strategies and the leadership needed both now and in the future. Join a distinguished panel of CIOs and Senior IT Executives as they share their organizations' strategy for quality software delivery.
The Challenge of Quality in Multi-Tier, Multi-Language Applications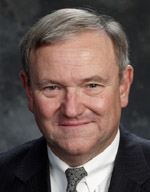 Bill Curtis, PhD
SVP & Chief Scientist, CAST Software
Co-author of the Capability Maturity Model, People CMM and Business Process MM
Lack of visibility into the technical health of critical business applications creates business and financial risks that include application outages, security breaches, degraded performance, data corruption, and excessive ownership costs. This problem is exacerbated by the multiple languages and technologies that are integrated into modern business applications. Often, the most challenging issues are hidden in the interaction among tiers and technologies. Consequently, non-functional defects that frequently go undetected by functional testing create some of the greatest quality problems in business applications. These quality challenges are ushering in a new era in software engineering, the Fourth Wave. The Fourth Wave focuses attention on the "product", and builds on the disciplined practices many organizations implemented in the Third Wave, which focused on process. With a concentration on the architecture and internal engineering quality of critical applications, the Fourth Wave aims to reduce costs and risks. A critical enabler of this new era is the ability to measure the quality of multi-tier, multi-language applications and identify pathological components and violations of coding standards. Application quality measures are also being used in outsourcing contracts to improve the quality of delivered applications as well as controlling spiraling outsourcing costs. Case studies will be presented documenting the cost savings that can be achieved when internal software quality is improved.
In his presentation, Bill will discuss:
Why serious quality problems go undetected during test
How to use quality parameters to detect software pathologies and control outsourced work
The business case for improving the non-functional quality of applications
Dr. Bill Curtis is Senior Vice President and Chief Scientist with CAST, a leader in providing technology for measuring application software quality. He is co-author of the Capability Maturity Model (CMM), the People CMM, and the Business Process MM. Bill was a co-founder of TeraQuest, acquired by Borland. He is a former Director of the Software Process Program in the Software Engineering Institute at Carnegie Mellon University. Prior to joining the SEI, Dr. Curtis worked for MCC, ITT's Programming Technology Center, GE Space Division, and taught statistics at the University of Washington. He has published four books, over 150 articles, and was recently elected a Fellow of the IEEE for his contributions to software process improvement and measurement.

Senior IT Executive Panel
Quality professionals and managers have been asking for years, "How can I get my management's buy in?" Too often we wander into executive offices expounding on bits and bites when we should be taking dollars and cents. In today's tough economic climate we have to go beyond questionable ROI's. Find out what IT executives are facing, what they need to know, and how you can demonstrate a real exchange of value for their support. Learn what they need to hear from you about risk mitigation, productivity, and their ever-changing tactical challenges.
Moderator: Rebecca Staton-Reinstein, Advantage Leadership, Inc.
Phil Beckman
SpringCM

Phil Beckman is Vice President, Research and Development for SpringCM, a leader in on-demand content management solutions. In his role, Phil is responsible for all aspects of product strategy and delivery, including system architecture, analysis, engineering, product design, and development. Phil previously served as the Director of Software Development at Open Text Corp, one of the world's largest suppliers of enterprise content management systems. During his 11-year tenure at Open Text, Phil had responsibility for all product development on Livelink, Open Text's flagship product. Prior to Open Text, Phil was responsible for managing software development at Odesta Systems Corp. and held key positions at Baxter Healthcare Corp. and Brock Software Products.
Jason Kalich
Microsoft
Jason Kalich, General Manager of Microsoft's Relationship Experience Division (RXD), is responsible for a broad portfolio that includes all of Microsoft's customer and partner applications. Leveraging over 11 years experience as an engineering leader, Jason has assembled the most senior team in Microsoft's large IT department. RXD has major engineering centers in Washington state and Hyderabad, India, as well as a growing footprint in Shanghai. Under Jason's visionary leadership, RXD is playing a leading role in Microsoft's emerging world of software and services by developing a foundational self-service platform to enable and support a comprehensive and consistent relationship experience with Microsoft for all customers.



Mike Zanillo
WMS Gaming, Inc.

Mike Zanillo is the CIO of WMS Inc. a leading manufacturer in the game entertainment industry. During his career, Mike has served in senior technology management roles for several major corporations including Motorola, USX, FMC, and Rexnord. During his 21 years at Motorola, he served in a number of information technology and product management roles and was a Senior Director of Product Management for a joint-venture formed between Motorola and Cisco. Mike holds a B.A. in Economics from the University of Chicago and studied at a post-graduate level at Loyola and Northern Illinois Universities. In 2007, Mike was a chapter author to the book, Achieving Success as a CIO and is a board member of the Chicago Chapter of the Society of Information Management.

Bridging Process and Product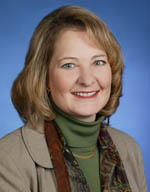 Margaret Townsend
General Manager, Microsoft Quality and Business Excellence
Product and process eventually come together, but with varying degrees of success. In the software industry, it is the test and development functions that focus on product quality for release. While developers and test engineers use varied types of process in their work, there is another world of business process that defines how companies function in the marketplace. In this case, process applies to everything that surrounds product - getting the product to market, getting it priced, billed and collected, listening to customers and servicing their requests, and reinvesting in new development and innovation. Inevitably, product meets process, but the relationship can feel strained as developers and testers prefer to focus on innovating and creating new features and functionality.
Margaret Townsend, GM of Microsoft's Quality and Business Excellence organization, will discuss ways that Microsoft is bridging process and product, creating cross-functional teams that use tools and methodologies to address business process problems from the customer's point of view and then quickly driving improvements, including recommendations for software development.
How process and product can be bridged creating better results for our customers
How software development and test are part of the end-to-end quality community
How good attention to process drives opportunities for innovation
Margaret leads Microsoft's Quality and Business Excellence organization responsible for driving operational excellence in alignment with superior customer experience, revenue growth, and operation efficiency. Margaret and her team are responsible for defining the Quality and Business Excellence program in terms of process skills, methodologies, training, certifications, and career progression while impacting Microsoft's bottom line through a portfolio of continuous improvement efforts across Microsoft. Margaret began her career with General Electric and was part of the original, select team chosen to launch General Electric's Six Sigma initiative. She served as Senior Vice President of Quality for GE's reinsurance business. Prior to joining Microsoft, she held roles as Vice President of Quality for Avaya and Corporate Senior Vice President and Chief Administrative Officer at Washington Mutual. Margaret holds a bachelor's degree in Industrial Engineering from Georgia Institute of Technology and a master's degree in Industrial Engineering from Purdue University. She is a Six Sigma Master Black Belt and a graduate of GE's Leadership Development Program.
The Subtle Journey of Leadership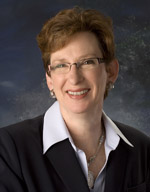 Susan Slater, PhD
Corvus International Inc.

The skill we call "leadership" has been the subject of intense interest to people for a very long time. The Chinese philosopher Confucius, whose leadership millions of people still follow nearly two and half thousand years later, said that to put the world, the nation, and the family in order, we must start with ourselves - we must, as Confucius said, "first set our hearts right."  Leadership is an inside-out job; it starts with our internal motivations and behaviors and works outward to wider and wider spheres of influence.

It is a misconception that leaders are always appointed and always have the necessary authority and power to direct people. Leadership based simply on role is one of the weakest leadership approaches. In her talk, Susan will discuss alternate styles of leadership and how they can interact with, influence, and lead organizations in the directions they need to move.  She will describe important aspects of the internal and self-generated personal growth necessary to become an effective leader and how we can plan this growth, implement it, and maintain it.
How to extend your reach across a number of boundaries
How to build and sustain relationships
How to gain and profit by a better understanding of yourself
How you can better serve the people you are called upon to lead
Dr. Susan Slater has over twenty years of consulting experience with corporate and health care clients in the United States, Europe, Asia, India, and Africa. She has designed and implemented many organizational and executive development programs, and has served as an executive coach for individuals the at the senior leadership and director levels in a variety of organizations. She has also developed and implemented executive level retreats and leadership institutes for Disneyland, CDW, Motorola and CNH. Susan holds a master's degree and a PhD in Industrial Psychology from the Illinois Institute of Technology.