Keynote Presentations


What are today's primary challenges as seen by our software quality and testing leaders? What will the future hold for software development and testing? What contributes to our personal performance and high level of wellness in our lives? Join recognized leaders as they look at the challenges surrounding quality software strategies and the leadership needed both now and in the future.
Cloud Computing: New Realities and Perspectives for Quality
Anders Vinberg, Microsoft
How does cloud computing affect our thinking about software quality? How do we evaluate quality in this arena; how do we achieve it? And who among us is affected by this shift? After all, not very many of us are building something like Google, Facebook, or Hotmail.

We believe that the cloud has a profound effect, more because of business requirements than because of technology. Continual availability, scalability, and power efficiency are all key attributes of modern cloud-based systems. Scale, of course, changes everything. At a small scale we can simultaneously achieve these three elements, but at a large scale, we cannot and instead learn to deal with the problems. It is often more about Mean Time to Repair than about Mean Time to Failure. Even if you are operating at a moderate scale, today's business expectations are demanding, especially on availability. And it isn't just about faults; scheduled outages are not acceptable either. On the other hand, we can sometimes be very relaxed about things we traditionally take very seriously, such as accuracy of results!

It is not all bad news, though. The new cloud architectures help us achieve results that traditionally would be considered out of reach. We are learning how to build applications specifically for the cloud, using cloud design patterns, cloud infrastructure, and fabric management systems to meet the new quality requirements.
Understand the basic concepts of cloud computing
Discover how cloud computing impacts our ideas about quality
Explore the benefits that can be realized under this new architecture
Anders Vinberg is a Technical Fellow in the Management and Security Division of Microsoft, responsible for technical direction in management and protection of Microsoft's client, datacenter, and cloud experiences, and of the Windows Embedded Device business. His current areas of focus include virtualization, large-scale datacenters, and clients for the new mobile lifestyles. Prior to Microsoft, Vinberg worked for 14 years at Computer Associates as the principal architect of Unicenter, the company's flagship enterprise management system, and in many other product categories. He has also spent several years working in computer graphics. Vinberg grew up in Sweden, and holds a Master of Science in Applied Mathematics from the Royal Institute of Technology in Stockholm.

Geography Matters: What Measurement Tells Us about Offshoring, Agile Methods, and the "Flat World"
Michael Mah, QSM Associates, Inc.
Has the digital revolution really made it possible to do almost anything collaboratively, even with people separated by time and distance, thereby, making it feasible to construct the optimal project team from throughout the world? Or, are the decisions to split software development around the globe coming primarily from pressure by CFOs to cut costs? Countering and complimenting the multi-shoring trend is a powerful new movement that looks at the force of concentration, or the "clustering," of human creativity and talent, claiming that powerful innovation and economic gains result when smart and talented people locate closely to one another. This is the view the Nobel Prize winning economist Robert Lucas and the message of the agile revolution. Who is right?
To answer this question, Michael looks at what measurement data says about offshore and agile projects, and about teams separated by distance or co-located. Michael will present case studies of real companies and contrast the results from the two philosophies. What you find may challenge long-held beliefs about knowledge work, commoditization, and innovation. Get to know the benefits, preconditions, and fundamental principles of test design methods. This keynote will spark new ways of looking at measurement, management, and strategy in the self-organizing and collaborative environment that will be required for software development in the next decade.
Learn what Industry Data is revealing about software productivity and quality
See how CFOs "get it wrong" in using offshoring to drive down costs
Discover what data on agile is showing us about software quality and time-to-market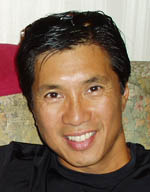 As managing partner at QSM Associates Inc., Michael Mah teaches, writes, and consults to technology companies on estimating and managing software projects, whether in-house, offshore, waterfall, or agile. He is the director of the Benchmarking Practice at the Cutter Consortium, a Boston-based IT think-tank, and served as past editor of the IT Metrics Strategies publication. With over 25 years of experience, Michael and his partners at QSM have derived productivity patterns for thousands of projects collected worldwide across engineering and business applications. His current work examines the time-pressure dynamic of teams, and its role in project success and failure. In addition to his background in physics and electrical engineering, Michael is a mediator specializing in dispute resolution for technology projects.
Exploring the 15 Factors of High Level Wellness
Peggy Leyden, Leyden Consulting Associates, Inc.

Our society is addicted to activity and multi-tasking. People are trying hard to be efficient. But, how often do we stop and really explore what is RIGHT with our lives? Do we know what contributes to the possibility of optimum living? In this dynamic keynote address, Peggy will discuss a body of research that focuses on fifteen factors contributing to excellence and high level wellness. A few of these factors are fulfilling relationships, physical prowess, positive self-esteem, goal accomplishment, and work satisfaction. Peggy will explain how these factors can be defined in our own lives and discuss creative ideas on how to focus and enhance these elements in the midst of a crazy work schedule. Something she herself is committed to doing!
These 15 factors require that we re-evaluate occasionally as life continues to move at a faster and faster pace. Attend this keynote and receive your own wellness appraisal. Caution: you may be at risk for higher health, happiness, and satisfactory living!
Take the What's Right with Your Life Wellness Appraisal
Discover the 15 Factors and understand key strategies for improving in each area
Embrace the challenge of a personal action plan and contract for implementation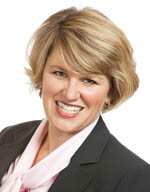 Clients describe Peggy Leyden as the ultimate professional. Her corporate experience, combined with her work as an independent consultant, has provided the skills and business acumen necessary to connect with people throughout all levels of the organization. She is passionate about helping clients, both organizations and individuals develop skills that enable them to achieve their goals. They value her engaging style as well as her expertise in leadership, change management, organizational development, and team building.